Trainer: Sohail Rahman, Aljazeera English Mai Davies, BBC Radio & Television
5-day practical training programme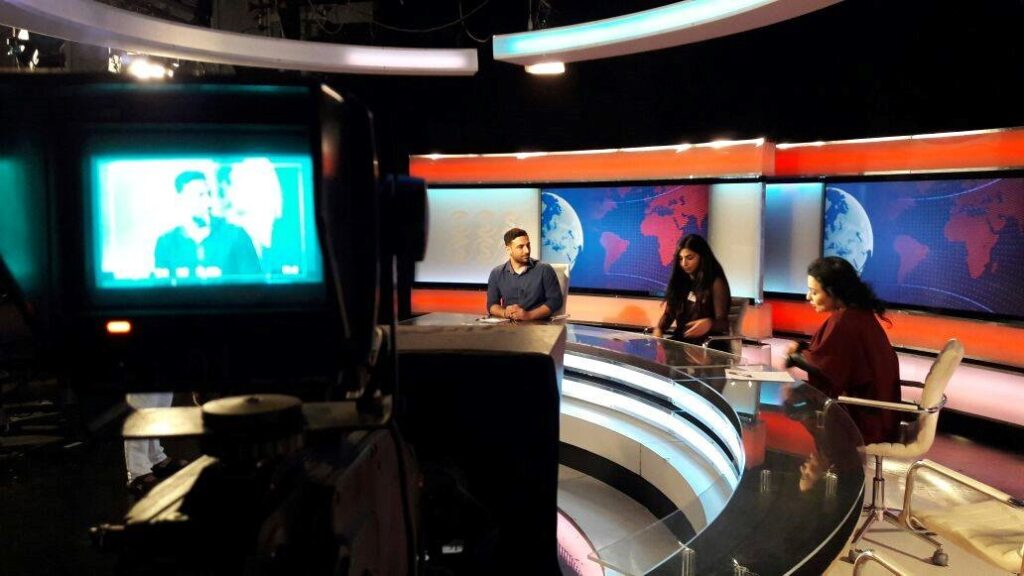 COURSE
OVERVIEW
This special course provides basic training for novice radio and TV presenters and is also a refresher course for experienced professionals. Our training programme is unique as it is highly-practical and makes full use of the radio and TV studio facilities in the headquarters of DIAS Media Group. Participants undertake many studio exercises which are recorded, reviewed, and discussed.
The course concludes with one-to-one sessions.
Participants build confidence and develop a style and persona. They learn body language and practise listening skills. The following exercises are included in the course:
RADIO & TV: Presentation of news bulletins
RADIO & TV: Interviewing techniques
RADIO & TV: Studio talkback techniques
RADIO & TV: How to handle breaking news
RADIO & TV: How to adlib in unscripted situations
RADIO & TV: How to talk to time
TV: Autocue practice
TV: Videowall presentation
TV: How to chair a debate programme
TV: Presentation of studio demonstrations
TV: Presentation a magazine show
COURSE
TRAINER
Mr Sohail Rahman
Sohail is a public speaking coach, TV anchor and correspondent for the Aljazeera Network who has been based in Doha, Delhi, and Kuala Lumpur, and has covered general elections in India, Pakistan, Bangladesh and Japan. Previously, he worked in the United Kingdom for both ITV and the BBC and presented news, debate programmes, magazine shows, crime series, documentaries and travel series. In 2003 he was awarded Presenter/Reporter of the Year by the UK's Royal Television Society.